---

:: Our Policy
JABA(Japan Bangladesh) IT Ltd. is a sister company of ITA Inc. which is located in Japan. It is a potential interface of IT Bridge between Japan & Bangladesh.
Offshore Development
You can hire web developers from us as we have profound knowledge based professionals in PHP, ASP.NET, C#, Vb.net. If you need web developers for longer period and looking for resource retention, then this is the best option for you. Our this service gives you full freedom in hire and selection of developers and, your selected Dedicated Developers work exclusively for you on your specified projects at just affordable fixed monthly fees.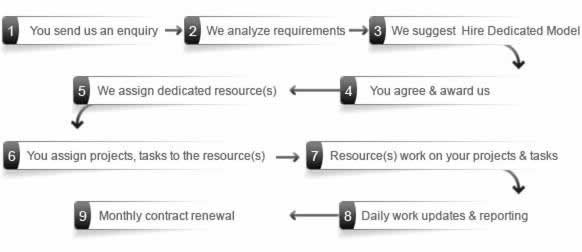 Customer Support
At JABA IT Ltd.,Customer Support is all about understanding customers' technical/non-technical issues and then resolving them in most appropriate manner. We are committed to help organizations in managing their support functions in most timely fashion, with utmost quality and within their budget.


Quality Products
From Database Driven Website Development to E-Commerce Website Development to Web Based Enterprise application development,JABA IT Ltd. offers end-to-end solutions in web domain. We specialize in delivering right solutions using latest technical tools and efficient human resource.


Flexibility
Technologies are improving day by day. There's more than one way to solve a problem. After collecting your requirements, our expertises analyze your business and find out a best solution for you which is flexible, user friendly, cost effective, scope for future enhancement, taking into account your budget, time frame and current technology.